Byocycles Chameleon LS
by John
(Sheffield)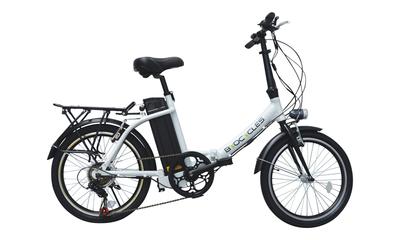 Byocycles Chameleon LS
I was dubious about purchasing The Byocycles Chameleon LS electric bike, but I'm happy I did!! It looks gorgeous but I'm biased :P I've had mine since 2012.
It's never put a foot out of place, I do around 4000 miles on it a year commuting to work and back, I've not had to replace a single part (apart from the obvious, tyres, brake pads, chain etc)
The battery still manages my 10 mile each way commute with no problems at all. I really couldn't ask for any better!
I've actually just phoned Byocycles, and spoke to a lovely guy called Zach regarding replacing mine with a hybrid (I haven't folded mine in over a year!) he was very thorough in helping me deciding upon a new bike and I pick up my new Ibex+ next week from one of their dealers.
All in all, I'm chuffed to bits with my LS, and I can't wait to get my new Ibex so me and her can share even more awesome memories together.
Buy a byocycles bike, you'll thank yourself.