Electric Bike Store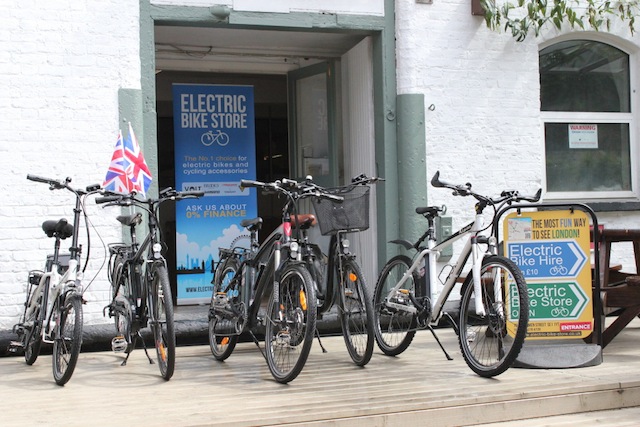 Electric Bike Store
Electric Bike Store is a retailer of electric bikes, with a showroom conveniently located near London Bridge. They are the exclusive sellers of Volt Electric Bikes.
Inside this Guide:
Electric Bike Store are the sole retailers of Volt Electric Bikes.
Electric Bike Store Customer Reviews
If you've tried or bought a bike out at Electric Bike Store in London Bridge, then please leave a review and any photos below. Your thoughts, comments and photos will be invaluable to the thousands of other visitors to the site looking at electric bikes.
What Other Reviewers Have Said
Click below to see reviews from other visitors to Electric Bike Store...
---
I purchased a volt pulse after reading customers reviews and can Confirm that its a super ride I have copd a medical condition with lungs and I am in …
---
I chose an electric bike so that, having retired at the age of 62, I could go for much longer rides around the hilly parts of the East Midlands than when …
---
I do a heck of a lot of cycling and was getting a bit bored of my current bike and fancied something a bit more exciting and fancied a change. I had a …
---
I have had a recent operation on my foot and I was recommended by a Doctor to consider buying an electric bike to rehabilitate it. The Volt Pulse does …
---
The reason I chose an electric bike was because I was finding it harder and harder to cycle my normal bike to work every day and I wanted something to …
---
I initially decided to buy an electric bike because I was getting sick of my daily commute on public transport. I'd been doing the same journey for 5 years …
---
My work increasingly required me to drive places within the borough, but my girlfriend also increasingly needed the car for her work too. I enjoy cycling, …
---
I already had an electric bike but it was coming towards the end of its days so decided to purchase a new one with a better battery and lightweight design. …
Electric Bike Rentals in London
Electric Bike Store offer electric bike rentals in London as an alternative to renting conventional bikes. They're much more fun to ride and you can sit back and enjoy the sights without getting out of breath. The bikes can take you far greater distances than a normal bike in the same time, so anyone renting gets to see far more of London than they would on a conventional bike.
"As well as tourists, we often get people who are considering buying an electric bike renting them first to try them out. They often go to the steepest hills they can find and ride up them and then let us know how easily it got up them!"
Electric Bikes are available to rent from Electric Bike Store for only £25 a day.
How Electric Bike Store Got Started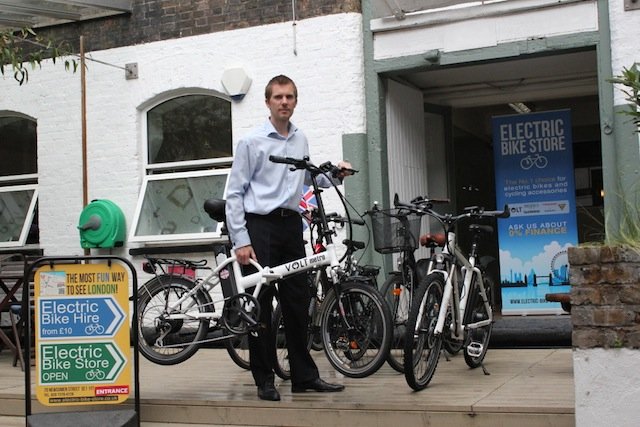 James Metcalfe, Electric Bike Store
As a frequent traveller I'd seen electric bikes becoming more and more popular throughout Asia and I knew that it was only a matter of time before they'd break into the European market.
Everyone could see the obvious benefits of them, but we'd have to wait a few years for the technology to be up to scratch. With part of our company being technology based we decided to trial some e-bikes about 5 years ago to test the market. It was from these trials that we have come to create the Volt brand as it is today.
There are so many benefits to using electric bikes, but it depends what you are comparing them to. As an alternative to a Moped or motorbike you obviously get the environmental benefits, no need for a licence or road tax, they're cheaper to run and you can park them pretty much anywhere.
As an alternative to London public transport they work out much cheaper, faster and more enjoyable. And when compared to a conventional bicycle the benefits are obvious; travel faster for longer with less effort and more fun. You can choose your exercise level by adjusting the level of assistance the bike gives you. You can fly along just using the throttle, or you can turn the power off all together and have a great workout, it gives you flexibility and choice!
The bikes are also incredibly popular with commuters looking to improve their journey to work; they can comfortably ride in their suit and not break a sweat.
The Cycle to Work employee benefit scheme has made buying electric bikes very accessible to all UK employees. Through the scheme a standard rate tax payer buying our Metro folding electric bike only pays £580 split over 12 monthly payments, and only £495 for a high rate tax payer!
The best way to choose an electric bike is to come and test them out and see which one fits you best. A bike is a personal choice and we try to make sure we have something for everyone. As soon as people get on them you always see a big smile on their face!
Electric Bike Store are located right beside a cycle lane for you to try out, as well as an enclosed test track - a real gem in the middle of London - to test electric bikes out yourself at your own pace.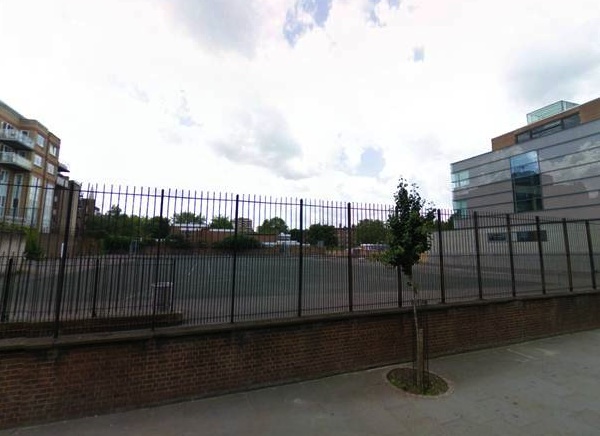 Book a Test Ride with Electric Bike Store