AutoVelo Electric Bike Promises Americans the Comfort of a Car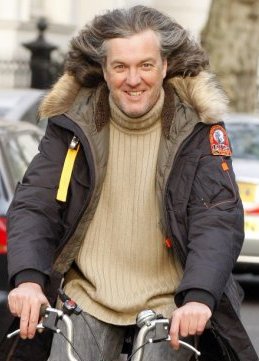 James May Cycling
Top Gear's James May recently wrote in the Telegraph a piece on Go Cycle; the bike produced by a former F1 brainiac.
His writing flair shows through lots - my favourite line was:
"What, some ask, is the point of a bicycle you don't have to pedal? None, if you want one for exercise, but I don't. What is the point of your car, when you could be cycling; what, indeed, is the point of the new Hitachi bullet train when I could pedal all the way to Kent, and indeed have done? This is not part of a health and vitality plan. This is transport. Shut up, cyclists."
Is the car-lover softening up?