Volt Electric Bikes
Read about Volt Electric Bikes, or scroll to the bottom to arrange a test ride.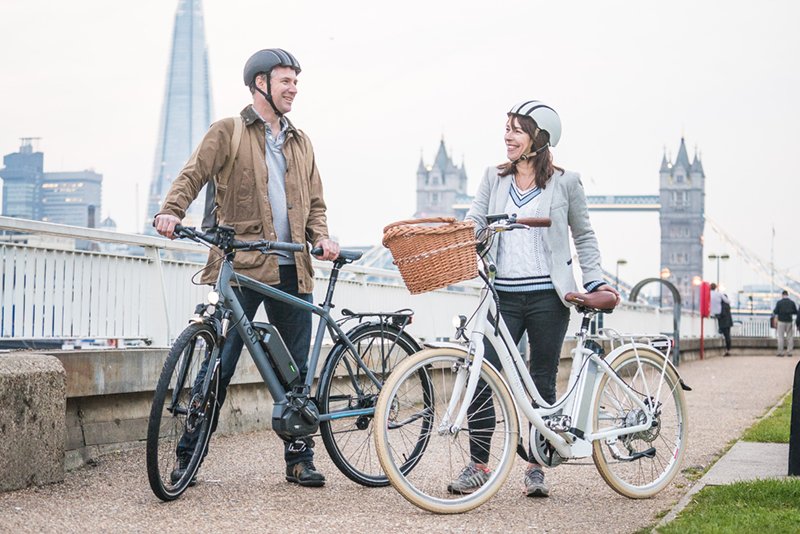 Why Create Volt Electric Bikes?
An interview with James Metcalfe, Electric Bike Store
Why did you end up creating your own range and brand?

It was apparent [in 2008] the market was missing electric bikes which were both stylish and good quality, we saw this a great business opportunity. There is an abundance of low quality electric bikes on the market, they use cheap components, cheap frames, even cheap nuts and bolts. Within a few months (or even days sometimes) of buying them they are falling apart, the motors break and the batteries are terrible.
We wanted to bring to the market electric bikes which look great, ride great (even without the power on), and set a new standard.
What did it involve creating your own range?
There was a lot of research needed. We spent nearly 2 years designing and refining the bikes. There was an incredible amount of product testing needed. Most people assume that one battery is the same as the next, or one motor is the same as the next, but this is far from the truth. There's so many different battery technologies and so many different quality levels of these battery types that even choosing the correct battery manufacturer took 3 months of research and testing.
We use Bafang motors which are easily the largest manufacturer of electric motors in the World and our controllers are built by us, specifically to optimise performance of the battery and motor together. Our controller isn't just there to start and stop the bike, it is intelligent and it manages the power distribution from the battery to the motor to enhance your ride, protect the battery and motor and to give you more miles from each charge.
What was the process for picking and choosing each model?
We already had a vision for the style we wanted and our design team had already come up with the frames and look for the bikes. We had to then choose the features and components that would separate Volt Bikes from the other brands available.
Do you have any other potential products down the line?
Yes, we are constantly innovating and coming up with new ideas and designs. For instance, we've just launched the Volt Alpine electric mountain bike.
---
Volt Metro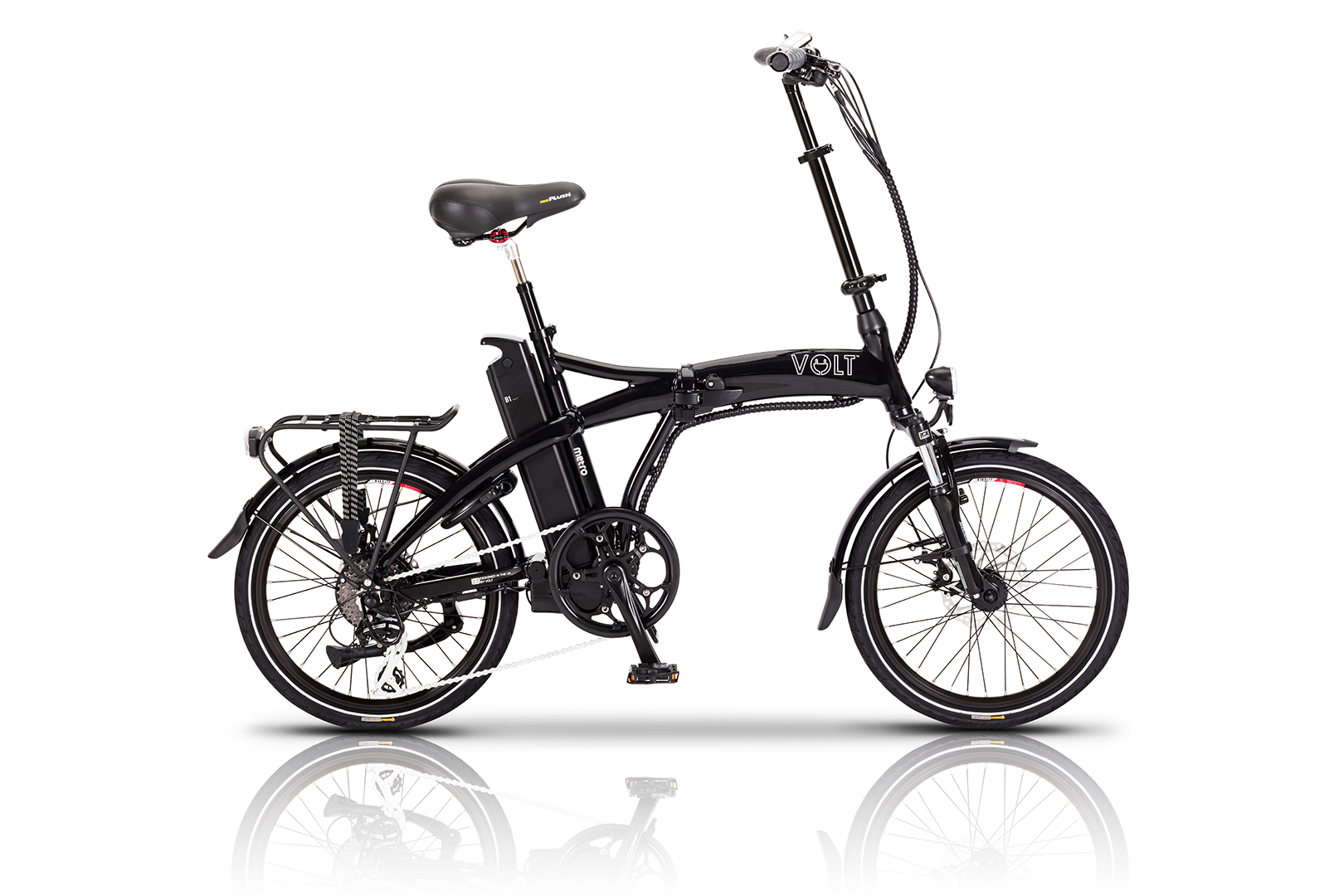 The Volt Metro is a foldable, light weight (for an electric bike), easy to use and great looking. This is ideal for commuters, people who wish to put it in the back of their car, motor homes, boats, caravans etc. Anyone who wants a fun easy bike to ride around on. And anyone who is maybe limited on storage space for their bike.
This is easily the best folding electric bike in the UK. It's very easy to fold and the build quality is just excellent. The bike rides beautifully and is at home zipping around the streets of London as it is cruising along the beachfront in Brighton. A great fun ride which will take you anywhere you need to go.
---
Volt Alpine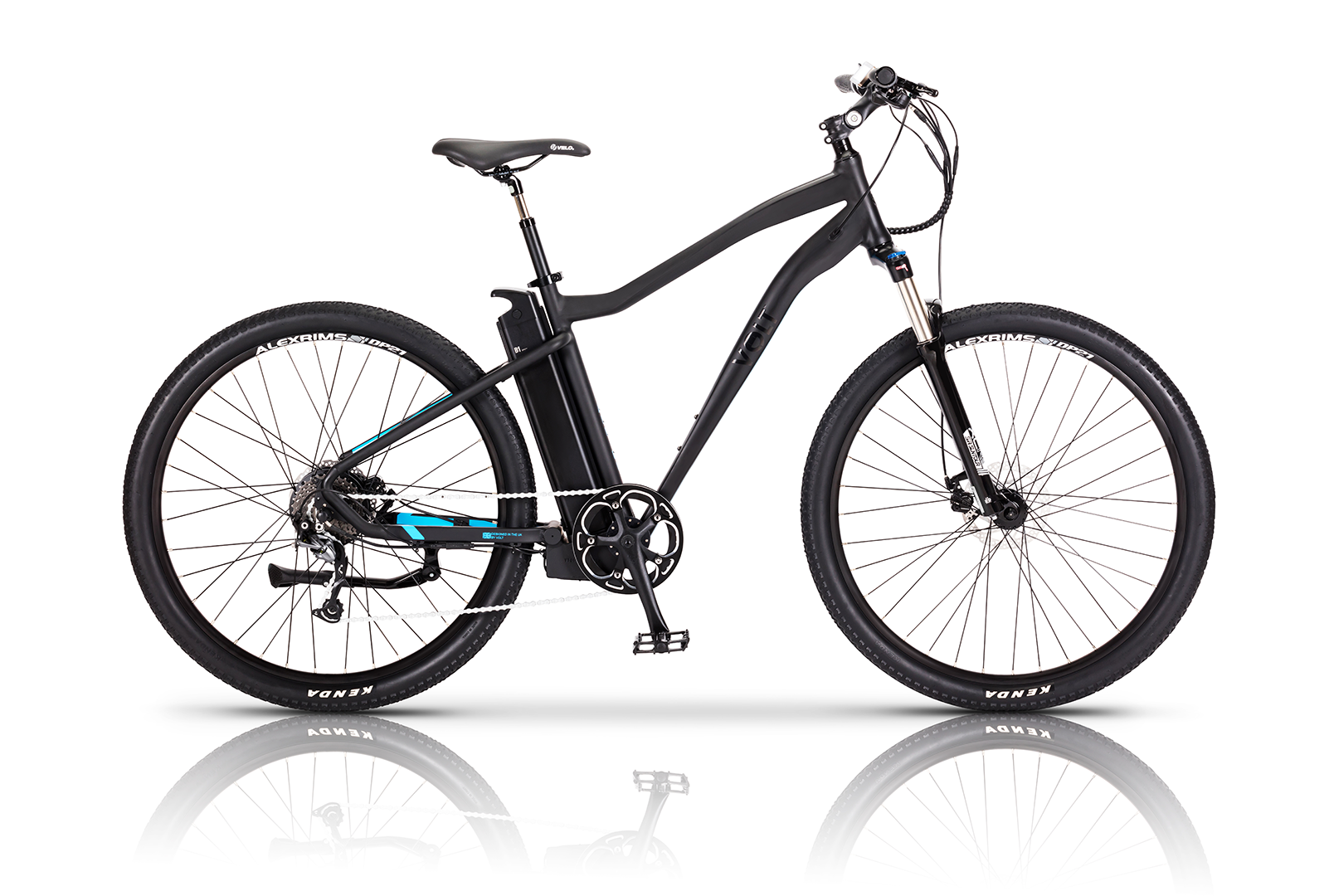 This bike is very popular with anyone looking for a mountain bike style electric bike. Anyone looking for a bike which can go on-road and off-road will find this bike perfect. It's got everything a good mountain bike should have.
There are only limited offerings for electric mountain bikes, and in this price category there is nothing that comes close to ours. The motor is powerful enough to get you up the steepest hills and the battery gives you enough distance to keep you enjoying yourself.
This is a brand new model which sets a new standard for this price category. There are no other bikes below £2000 on the market which come close. This bike can also be fitted with a larger capacity battery giving you 576 Wh.
---
Volt Burlington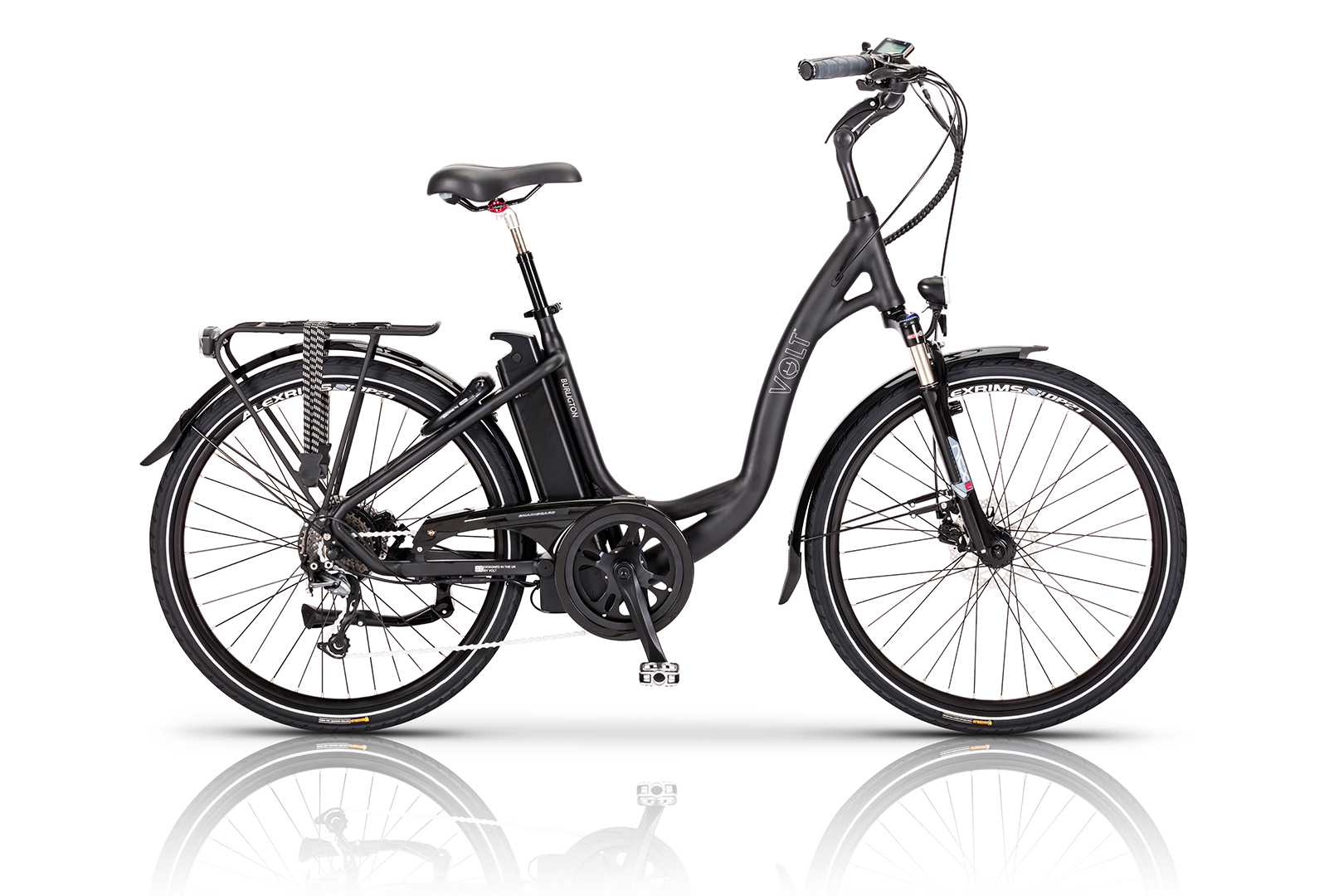 Classically British in style and very popular with anyone looking for a bit of old Britain with a modern twist. It's a step through frame and has proven very popular with ladies and gents looking for a bike that is easy to get on and off. It gives you a very upright ride, and some people say it's our most comfortable bike.
People buy this bike because they love the look of it. It's great for nipping down to the shops because of the basket on the front!
Its look and overall performance separates it from other bikes. We haven't seen any other bikes with the classic style which the Burlington offers. The technology and components used on this bike also separate it from other electric bikes. This bike comes with everything you need, mudguards, lights, basket, rear carrier, comfort saddle.
---
Volt Pulse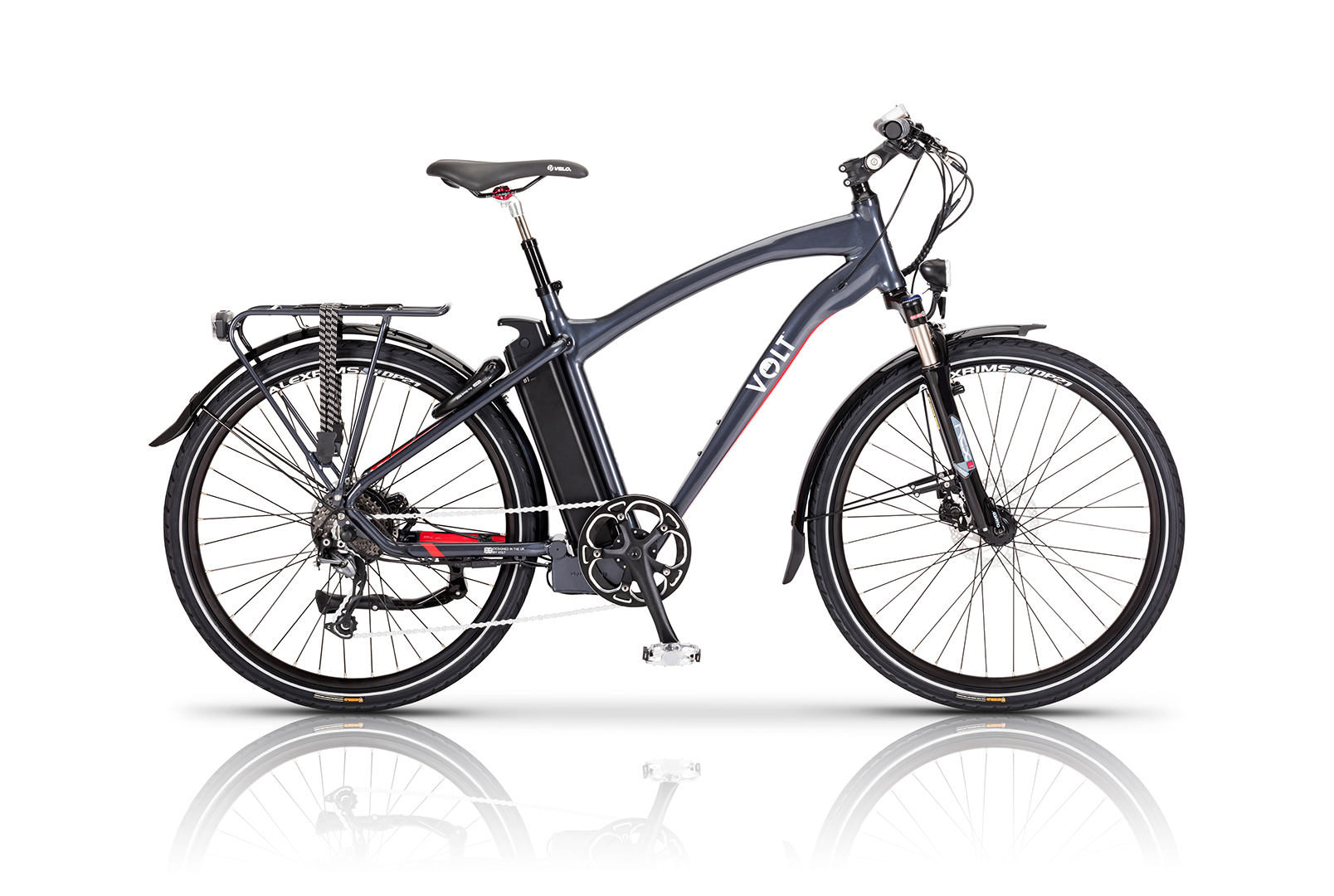 This is one of our most popular bikes. Guys seem to really like this, I think it has that cool look that people search for in a hybrid. It has been designed to be the ultimate hybrid. Strong suspension, puncture resistant road tyres, very good riding position and as happy on road as it is on a towpath or country trail. This bike looks great and delivers what it's meant to.
It looks great, the frame is made from reinforced lightweight Aluminium making it lighter than others in its class, it uses only top of the range components throughout - from the Shimano Alivio gears to the Tektro Power-cut front and rear disc brakes. The ride position is excellent and guarantees you an enjoyable cycle every time.
This is a great looking bike which is also a great ride with the power off.
---