Wholesale Electric Bikes
Wholesale electric bikes represent an enormous potential market; they're a solution to dozens of major problems – saving money, becoming more environmentally friendly, getting fitter and more. They're a practical solution to short distance travel, the most frequent type of journey.
Finding reputable wholesalers and electric bike manufacturers however can be difficult. The entire electric bike industry is almost totally dominated by China, a country where manufacturing standards can be of a truly mixed bag. Coupled with the language barrier and EU regulations, importing goods like electric bikes into the UK for resale is tricky.
Outside of China, the main cycling industry tends not to deal with anyone who doesn't have an established high-street shop. The trade of bicycles tends to be in very large quantities and seasonal – hence the end of season sales and discounts on last years stock (top tip if you want to buy).
... so unless you're a retailer with a high-street shop and lots of money to spend, buying wholesale electric bikes through traditional sources isn't really possible.
Many wholesale directories have sprung up online, some British, some Chinese, some global – but the vast majority of these are simply there to capture your email address, lock you into a subscription membership and market other products to you – not fix you up with an electric bike factory.
I've prepared three short guides sourcing wholesale electric bikes. I recommend bookmarking this page (you can use the links at the bottom to bookmark with your favourite social bookmarking service)
There are various services to help people do business in china finding wholesale electric bikes, from product sourcing to simply getting over the Chinese language barrier. Alternatively, get in touch with an existing retailer and see if they can help you in sourcing. You can use a Google local search like this (copy and paste the bit in italics):
Electric bikes +"your town or city"
Electric bikes +"your town or city"
The +"your town or city" means the results have to include your specified area. Pretty useful!
For example: Electric Bikes Exporter+"Bristol" will return results of trade dealers in Bristol. This Google-powered search engine has been tailored to find distributors in the UK.
Electric Bikes Directory - I've assembled the contact details of some of the better known brands sold in the UK for wholesale electric bikes. The details are pulled from various websites and sources, and may be out of date. If you're stuck with these, I've made sure to add links to their appropriate websites to help find more information (and if the details are a shade out of date).
Some of these contacts are of electric bike manufacturers themselves; smaller companies who will happily deal with individual retailers and distributors. Some are major distributors themselves who will require you to open an account, and often have a minimum spend per month or something similar. Most will require you to have a high-street store of some kind – please do check their terms before contacting them!
Kellaway House
Marton Road
Sturton-by-Stow
Lincoln
LN1 2AH

01427 787774
Batribike Email
Batribike Website

Distribution in the UK via Zyro Ltd
Zyro Ltd.
Thirsk Business Park
York Road
Thirsk
YO7 3BX
Zyro Email
Dahon [UK] Website
Zyro B2B Website
Freego Electric Bikes
Haskins Garden Centre
Mansbridge Road
Gaters Hill
West End
Southampton
Hampshire
SO18 3HW

Distribution in the UK via Parklife
Parklife: 02392 475 895 Freego: 02380 476 929
Freego Email
Parklife Email
Freego Wholesale
Gepida are distributed by MTF Enterprises Ltd. which trades as Ebikes Direct in the UK.
MTF Enterprises Ltd
Unit 6. Midicy Oast
Bodiam Business Park
Bodiam
East Sussex
TN32 5UP
01580 830959
eBikes Direct Email
eBikes Distrbutor Link
Giant give very few details on how to become a distributor, despite their world renowned brand and size. Try using this contact form.


Distribution in the UK is available via major bike Distributor Moore Large.
Moore Large & Co LTD
Sinfin Lane Ind Est
Derby
DE24 9GL

01332 274252
The IZIP Brand Manager there is Dave Kiddy
Moore Large Sales
IZIP Brand Manager at Moore Large
Moore Large Contact
Currie (IZIP Manufacturers) for International Distribution

These bikes are made and distributed by Powabyke Ltd.
Powabyke Limited
5 Piccadilly House
London Road
Bath
Bath and NE Somerset
BA1 6PL
01225 443737
Powabyke Sales
Powabyke Contact Form
Reece Cycles distributes Schwinn Bikes in the UK.
Reece Cycles PLC
100 Alcester Street
Birmingham
B12 0QB
Tel 01216 220180
Fax 01216 667225
Reece Cycles Sales
Reece Cycles Website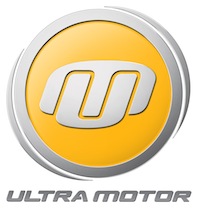 Ultra Motor is a UK-based company distributing its own 'A2B' brand of electric bikes and scooters. Unfortuneately they've given very little information besides this contact form.
Select the option 'Become a Dealer' and someone will get back to you :)



Urban Mover is global light electric vehicle producer. They're looking both for dealers and distributors in the UK and internationally.
Urban Mover
PO Box 482
Cheltenham
GL50 2XT
01242 254540
Urban Mover Sales
Become an Urban Mover Dealer
Become an Urban Mover Distributor
Wisper is one of the largest and most innovative companies in the electric bikes sector. Based in Shanghai, China and in the UK, they're seeking to expand their UK dealership and international distribution.
Wisper Ltd
T/A Wisper Bikes
10 Oakenbrow
Sway
Hants
SO41 6DY
---