Cycle to Work Route Finder
I've compiled a list of some of the best Cycle to Work Route Finder websites. Typically, following the same route as you may normally make in your car or by trains may not always be the best plan on a bike. You may find a quieter, quicker route away from the busy, congested roads you're already familiar with – you don't know what you don't know! This list of resources will help you find useful national cycle network routes.
Find out more about commuting by bike
Some of these have been collaborated as recreational cycling routes. It may require you to 'cut n paste' some peoples ideas with others to create your perfect cycling route.
---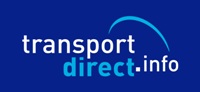 Transport Direct has a great journey planner that allows you to select between several destinations by address, postcode, name of attraction, town or city – even by station or airport name. You can then choose if you want the quickest, quietest or most recreational route. However, they only cover a small area


Cycle Route consists mostly of recreational routes. They have the routes organized by county and setup on a Google map. You can click each pointer to read the basic details and click through to get more detailed information like distance, approximate journey time, expected calories burnt, notable landmarks (and pubs – of course) on the way and other users comments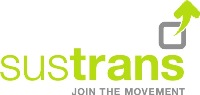 Sustrans is one of the leading sustainable transport charities. They've compiled a huge database of cycle routes and attractions. On their homepage, you'll see a red box on the right. Enter the post code of your home or workplace and see what they recommend in your area.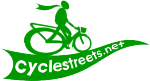 Cycle Streetshave yet another database of cycle routes submitted by its user community. They're adding lots of news features all the time, including a growing number of tagged photos in their photo map - great for previewing the sights along the way.

GPS Cycle Routes GPS Cycle Routes has a number of useful and fun features. The cycle routes are organized like a directory by county. Each listing comes with a short description of the journey, distance, difficulty rating, graph showing the elevation, photos of what you'll see enroute and finally a Google map of the route. Full marks!

Bike Radar Bike Radar has a large database of user submitted cycling routes which you can search by keyword. Simply enter your town or workplace and browse the selection.
---
As an alternative, or to supplement the cycle to work route finder advice above, a Sat Nav device could come in handy too. Some smartphones also feature sat nav too, but the screens are typically smaller and not loud enough whilst on the move. Finding a sat nav system that is useful on a bike, not necessarily in a car is slightly trickier than finding an everyday sat nav you put in your car.
Of course, if you're commuting regularly you'll only need help of cycle to work route finder services a few times; but the recommendations above are also great if you want to find somewhere recreational!
-->Learn more about the Cycle to Work Scheme and Tax Free Bikes

See how much you could be saving with the Easy Cost Calculator

Return from Cycle to Work Route Finder to Electric Bikes Experts and read the full story