Cycle to Work Scheme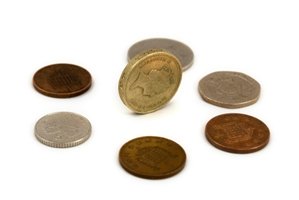 The Cycle to Work Scheme is park of the Government's Green Transport Plan Initiative that allows people to get bikes tax free through their employers. The bikes and safety equipment are then hired to the employees on a suggested "salary sacrifice" system where a small figure gets taken from each monthly paycheck.
The savings are made up from exemption from Income Tax, National Insurance Tax and VAT if the employer claims it back. It's not uncommon for the savings to add up to around 40-50%. Not bad really.
Electric Bikes are on the whole slightly more expensive than normal bikes but that means the percentage savings are even greater. Perhaps you can look at top of the range models after all?
Have a look at the Easy Cost Calculator and see how much you could save.
At the end of the hire period – normally 12 months – the bikes can then be sold on by the employers to the employees for a "fair market price". The employer can get money back, and the employee gets a cheap(er) bike!
"So how does the Cycle to Work Scheme work?"
Employer needs to register with a Cycle to Work Scheme organization.
The employee then finds a participating bike retailer, chooses a bike and safety equipment and applies for a voucher. They usually sign a hire agreement too.
The employer countersigns the hire agreement and pays the Cycle 2 Work organization for the equipment. A voucher is then issued.
The voucher can then be redeemed for a bike and safety equipment from a participating retailer. The hire period and salary sacrifice starts.
At the end of the hire period, the employer can sell the bikes to the employees or another party for a fair market price.
"Any conditions?"
Yes, the employer must be paying PAYE (pay as you earn – taxes are deducted before they're given to you) and employees must be earning more than the national minimum wage after the salary sacrifice.
Couple of things to watch out for…
Make sure you're covered by insurance. Since it is only "on hire" – or at least until the salary sacrifice is paid off – if the electric bike is lost, you'll have to pay it off in full including tax. Not fun.
"Who Runs Cycle to Work Schemes?"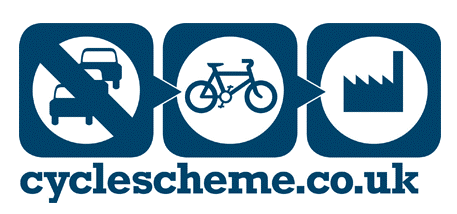 The Cycle Scheme is the largest organization of its kind that runs a service like this. They've teamed up with over 1500 bicycle retailers across the UK (and now Ireland) to offer the widest choice of partners.
--> Visit the Cycle Scheme Website

Take a look at the Easy Cost Calculator

Return from Cycle to Work Scheme to Electric Bikes Experts and read the full story