Electric Assist Bicycle
An Electric Assist Bicycle (or "pedelec" bike) is a type of bicycle which features an electric motor built into the wheel hubs (or the crank) and a battery installed. Electric bicycles allow you to travel longer distances, faster and more affordably than by car, public transport or walking without the effort of pedaling hard to maintain a steady 15mph.
15 mph is the maximum speed you can use an electrically assisted bike. Anything above that will require you to pay road tax, have a license plate and you'll need a moped license. All this costs money, and 15 mph is faster than most cars and buses in the city anyway.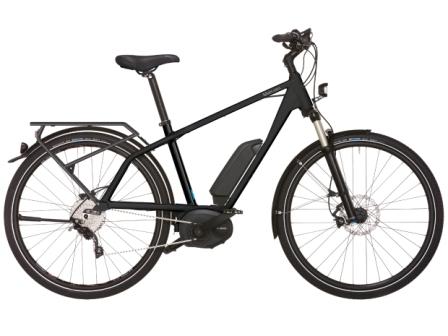 There are other benefits too. For Brits, anelectric assist bicycle can help you become more healthy than if you had a traditional bike.You cansave money compared to driving or taking a busand evenget an electric bike tax freethrough your employer.
Electric bikes aren't gimmicks. More than 200 million have been sold worldwide (that's on par with the number of iPods worldwide) and they're becoming more and more popular, particularly in Europe. For example last year an estimated 400,000 were sold in Germany and 200,000 in the Netherlands.
The facts are simple:
• They're fast
• They're cheap
• They're easy to use
• They're great for gentle, regular exercise
• They're selling all over the world
Learn more how an electric bike can change your life

Discover the Benefits of Electric Bicycles
How an electric bike works

Electric Bike Cost Comparison

Electric Bike Exercise Benefits