Electric Bicycle Laws "Distilled"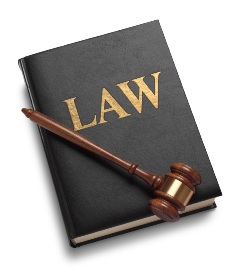 Electric Bicycle Laws are somewhat confusing. This short article clarifies the current position of the UK laws and regulations on 'electrically assisted pedal cycles'. Type certification is required by all road vehicles, however for bikes, the manufacturer can get one certificate for an entire production run of one model. Electric bikes are excluded, but there are a couple of conditions.
In order to gain exemption from taxes, insurance, the need for a license plate and other legal requirements for cars, mopeds and motorbikes, every electric bike under power is limited to 15mph.
The rider can of course go faster simply with a bit of extra peddling, but for most cyclists (who won't cycle that fast anyway) 15mph is plentiful, particularly when crossing a city.
In order to differentiate between a powered vehicle and a hybrid – electric bikes can be powered by human peddling and motor, unlike a motorbike for example – the use of a pedal torque sensor to deactivate the motor when the rider isn't pedaling also dictates the legal stance taken.
Also, riders have to be at least 14 years old to ride one. Still, that makes it a practical solution for older kids wanting to ride to school.
But the short Government guidelines can be summarized below.
Power of motor (Watts)

Maximum powered speed

Pedal Sensor

Legal Status*

I'm not a lawyer -- this shouldn't be used as legal advice. Please consult a law professional.

200W

15mph

With

Legal on UK and European roads.

No need for manufacturer to supply type approval certificate

200W

15mph

Without

Legal on UK roads, not European.

Manufacturer should supply type approval certificate

250W

15mph

With

Only legal on tricycles and tandems in the UK - NOT bicycles (under review).

A bicycle can only be used with license plate, tax, insurance, moped helment and moped license.

Manufacturer doesn't need to supply a type approval certificate

250W

15mph

Without

As above, but manufacturer must provide a type approval certificate

More than 250W

More than 15mph

Either