Have You Read Our Buyers Guide?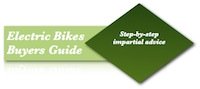 Our free, extensive electric bikes buyers guide will walkthough all the steps you need to be a smart electric bikes buyer.
---
Join a Community of Electric Bike riders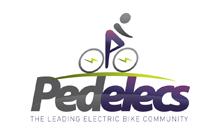 Ask questions and join in discussion with hundreds of electric bike users, manufacturers and other folks from the the industry.
---
News and Reviews from Electric Bike Magazine

Peter Eland, editor of Electric Bike Magazine puts together a fantastic quarterly magazine featuring the latest news, guides and in-depth reviews on electric bikes in the UK. And you can read it all online too.
---
Want more? Buy the Book
David Henshaw of A to B Magazine, and cycling author Richard Peace have co-written an excellent book on the history, best practices and technology all in one handy book. Available on Amazon for a very reasonable price.
---