Best Electric Bike Websites Awards
Most of the most relevant, high-quality electric bikes websites and webpages are linked to from within the guides, but here's still a list of websites who really stand out as great electric bike resources.
Have you watched ourvideo guide to electric bikes?
What We Like: Electric Bike Report is an blog run by American, Pete Prebus. Regular posts with reviews, guides and videos too.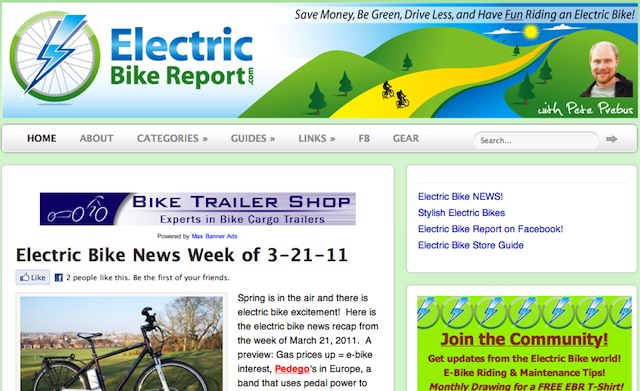 Electric Bicycle World Tour Blog
What We Like: The story and account of Guim Valls Teruel who is cycling around the world, spanning five continents on an electric bike, to help promote their benefits. His blog shows his latest updates, as well as a map so you can track his progress around the world.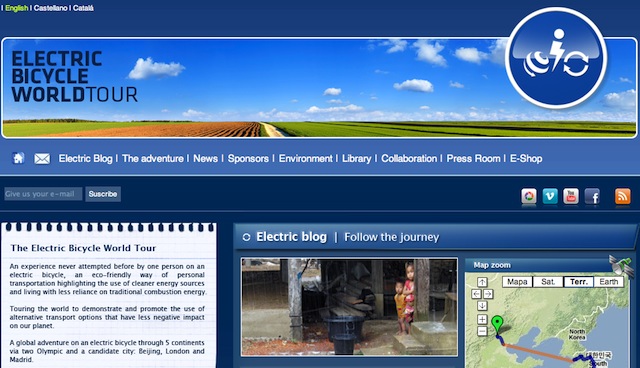 What We Like: In the UK, there's no bigger, friendlier and knowledgable community than the Pedelecs Forum. Its particularly good for getting brief technical advice quickly, and support if you're trying to try electric bike conversion. An excellent, active forum that's free to join.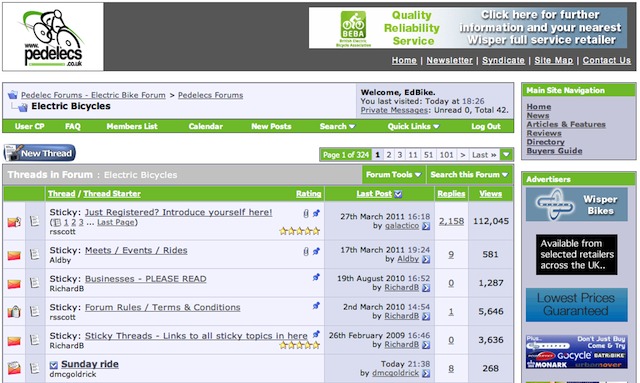 What We Like: Electric Bike Mag are the "go to" place for thorough reviews by professional cycling journalists. The Electric Bike Magazine, also available in print, is an offshoot of Velovision, an established UK cycling magazine.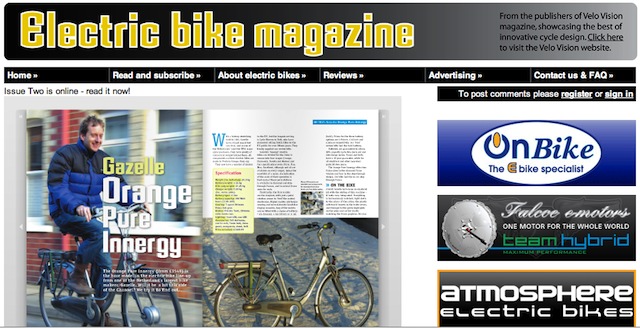 What We Like: The Light Electric Vehicle Associate are very good at educating their members, and outside visitors about the LEV market, and how they can best position themselves in it. There's a great range of powerpoints and notes from industry experts worth looking at.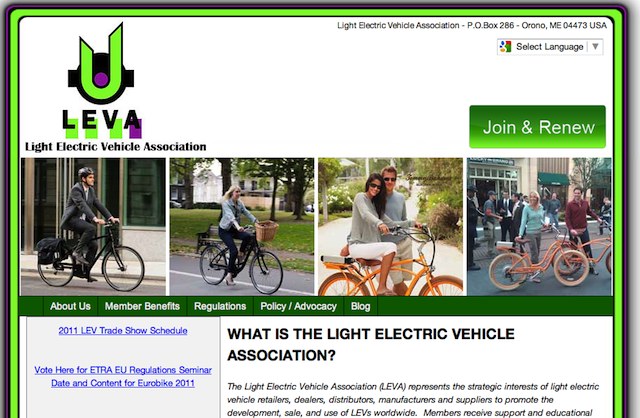 What We Like: Being another magazine publisher, they're in the business making great, editorial content. We especially like their buyers guide, consisting of just lots of concise bike reviews for you to get a brief overview of what electric bikes are out there.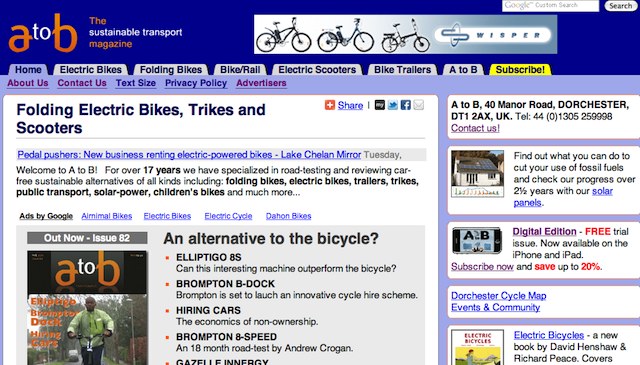 What We Like: Extra Energy is a German non-profitorganization that tests dozens of electric bikes out for their publications. In terms of technical detail, nothing else comes close.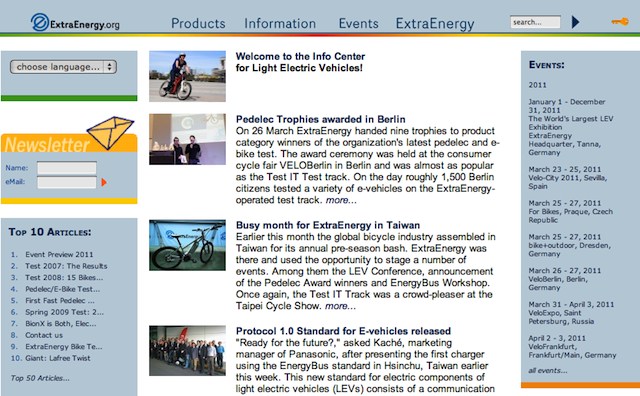 What We Like: Their often daily news coverage of the electric bike industry, reviews and other helpful articles.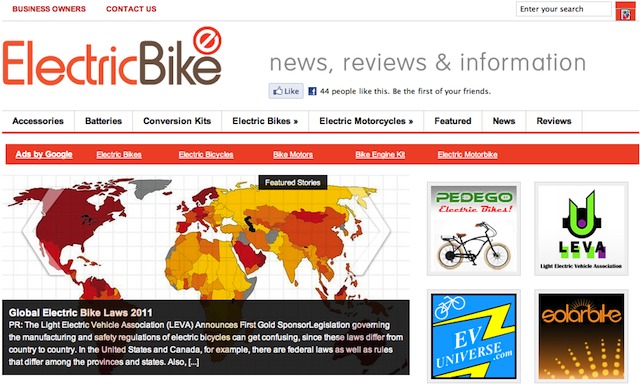 More useful electric bike websites
We're also rather fond of our own guides and videos. If you like some of the resources above, you'll love...Our community-curated video buyers guide Our collection of life-changing electric bike owners storiesOur list of Frequently Asked Questions answered by Electric Bikes Experts


Return from Best Electric Bike Websites Awards to Electric Bikes Experts and read the full story...

We're constantly trying to make this resource better - if you've got some better suggestions of websites we could include here, use the form below. But to keep this list short, neat, exclusive and easy for the reader - we're limiting it to only a few entries. That's why, if you're going to suggest something, you need to tell us what you reckon your suggestion should replace.