Electric Bikes Edinburgh
Electric Bikes are perfect for Edinburgh! Edinburgh is one of the most cycle-friendly cities in the UK, with more bikes than other registered motor vehicles on its streets.
Disused railway lines and pathways have been mapped and tracked. Now called the "Innertube", a map (similar in design to the London Underground) has been produced to help cyclists navigate the less crowded routes in the city.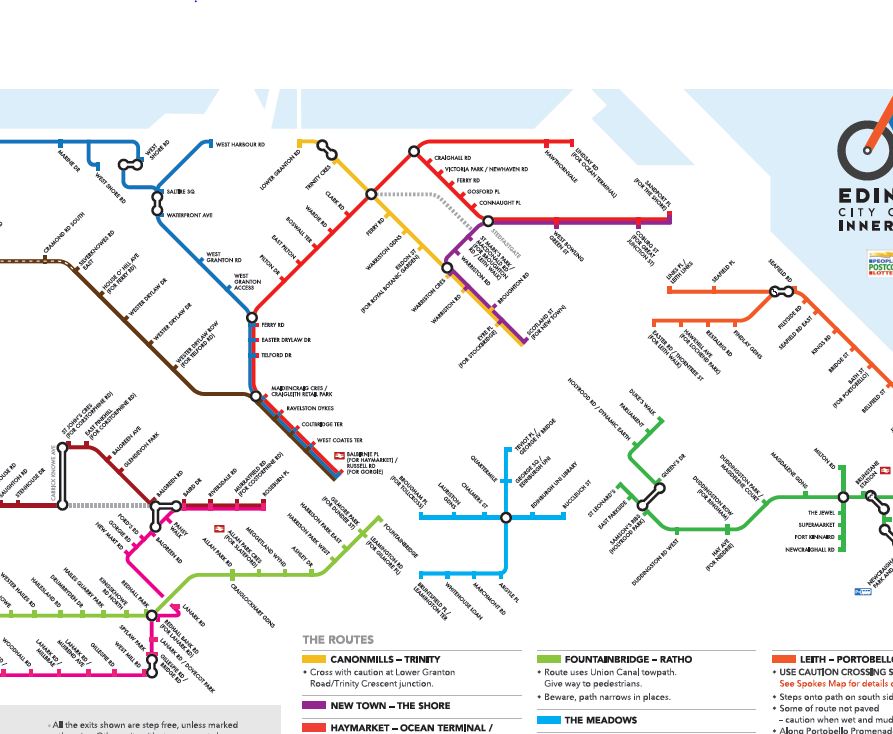 Since Edinburgh is quite hilly, it lends itself to electric bikes best. Hills aren't a problem on electric bikes at all since the motor can take the excess strain of pedalling uphill. Cycling in Edinburgh can always be fun!
If you want to try electric bikes in edinburgh, there's two shops in the city, as well as a dealer up in Locknelly which is only a short drive away. Make sure you get to try a variety of e-bikes on the hills in Edinburgh!
The Electric Cycle Company
133 - 135 Granton Road
Edinburgh
EH5 3NJ
Contact information on their homepage
Landline Telephone: 013 1552 0999
View Larger Map
Biketrax
11 - 13 Lochrin Place
Edinburgh
EH3 9QX
Visit their contact page
Landline Telephone: 013 1228 7633
View Larger Map
---
Alien Bikes
1 - 9 Plantation Street
Edinburgh
KY5 9LP
Contact details at the bottom of this page
Landline telephone number: 015 9278 0528
View Larger Map
Return from Electric Bikes Edinburgh to Electric Bikes Experts